Visit Our Tap Room & Beer Garden
In the late spring through the early part of fall, the beer garden under the tent is open outside. From 3pm-6pm on Friday, Saturday & Sunday in the summer we have live music as long as the weather is good and we have food available for purchase every day.
We are open Thursday-Monday 12-6pm for tastings & pints on site. 
JP's Twisted BBQ is here Monday & Friday-Sunday and Seafood Sam's food truck is here Thursdays.
No outside food/drink is allowed in our taproom and beer garden.  Please note we do serve more than "just beer".  We understand that sometimes beer-loving people have friends who aren't as beer-loving as they are. So for these people, we have cider, wine, cocktails, and beer cocktails.  See our beer & drinks list here 
During the off season and when the weather is lousy, we open the beer garden inside the brewery. Guests can sit back and relax while watching production brew. We also have a long list of games available inside including foosball, cornhole, and a wide selection of board games. Board games are much more fun when you are sampling our beer or enjoying a pint.
We offer tastings every day we are open. Tastings are $6.50 and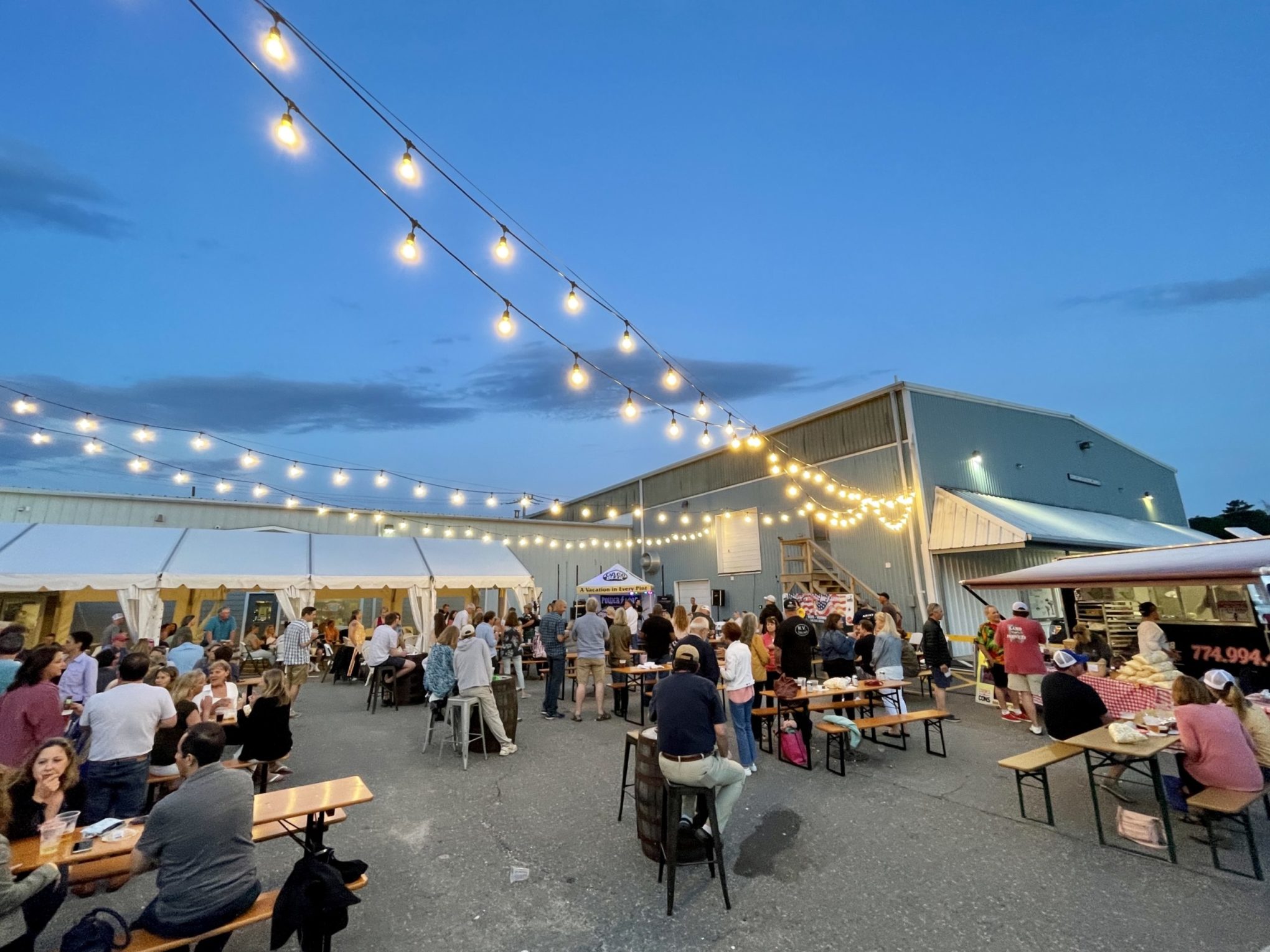 that price includes five 3oz samples and a souvenir tasting glass. We serve tastings until 30 minutes before closing time. Pints are available until 15 minutes before closing time.
Click here for our frequently Asked Questions
Click here for our current beer and drinks menu
Click here for JP's Twisted BBQ's and Seafood Sam's current food menus
Click here for our FREE Live Music Schedule
Click here for our upcoming Brewery  EVENTS
Click here to purchase tickets for upcoming events
Click here to reserve a spot on our Saturday Tour