Bake Sale for Ukraine at Cape Cod Beer
March 25, 2022

-

March 26, 2022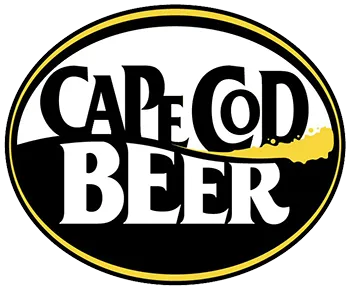 Nancy Powell (co-owner of JP's Twisted BBQ) and Beth Marcus (co-owner of Cape Cod Beer) LOVE to bake, and are tired of feeling helpless about the situation in the Ukraine, so they have decided to host a BAKE SALE at Cape Cod Beer on Friday and Saturday March 25th and 26th where all the money that is spent on baked goods will go to the Ukraine.
After much thought and input we have selected World Central Kitchen as the beneficiary of the all the money raised. World Central Kitchen is a nonprofit that has been working hard to get meals to residents in need. They have served 16,000 fresh meals to people staying in bomb shelters and other locations housing local families. You may remember them from work they did in Haiti after the devastating earth quake or in Puerto Rico after Hurricane Maria. It was started by Chef Jose Andre and has been doing newsworthy work around the globe ever since. You can check them out here (https://wck.org/) or on facebook. They are posting almost daily about their work in the Ukraine and along the border in Poland.
How the Bake Sale will work:
We are soliciting baked goods from the community…and of course Beth & Nancy and a bunch of the brew crew plan to bake as well!
We'll set up a table or two at the brewery on 3/25 and 3/26.  Everything we will be priced and we will sell the items via Cape Cod Beer's POS system.
All items will be sold as whole dollar amounts and all money collected will be donated directly to a Ukrainian charity (yet to be determined).  Anything left after Saturday will be sold on Sunday.  Anything left over on Sunday will be either stored to be sold again the follwing week (if it will stay fresh) or donated to a local food pantry or homeless shelter.  100% of all money collected will go the the Ukraine.  Anyone wanting to donated additional money, either via cash or credit card, the opportunity will be available.
Bakers – we need you!  
If you like to bake, please bake us something(s) to sell at the bake sale.
Please wrap them for sale either in baggies (like cookies) or saran or bakery boxes (you can get those at Michaels or Joanns).
If you have a specific price you want them to sell for – please price them. if you don't know that ok we'll price them for you.  To make it easiest to sell please keep your packaged portions to whole dollar amounts.   so like $1, $2, $3… etc.
Please label on the top what it is, so the customer knows, and so we don't have to try everything 🙂
If possible please tape to your package your recipe or an ingredient list..whichever is easier. This is mostly for people who have allergies or avoid certain food products.
Please only donate items that are room temperature stable. IE no ice cream cakes, or things that can not sit out on a table all day.  We do not have refrigerated display space.
Please drop them off at Cape Cod Beer at 1336 Phinneys Lane Hyannis on Friday 3/25.  We will be at the brewery by 10am, we open to the public at noon.
If 10am doesn't work for you Thursday afternoon/evening would be fine too.. we are open 12-8pm on Thursday.
If you can't make those dropoff times, please call or email us and we will make different arrangements. Just use the contact info below.
QUESTIONS?  Call 508-790-4200 ext 102 or email Beth
Related Events