Soul, Funk, Jazz & Motown: Pristine Raeign at OddFellows Hall Orleans
May 18, 2018 @ 7:30 am

-

9:30 pm

$15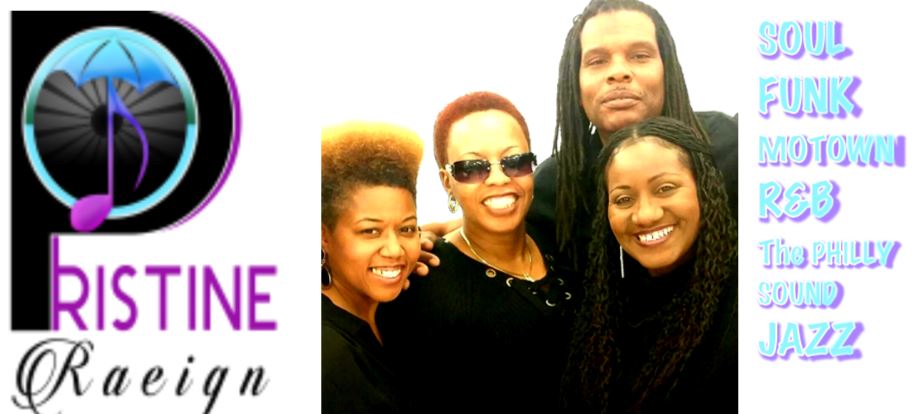 Pristine Raeign is coming up from Wilmington Delaware ( thanks to our host Diana Mellin and Brick Hill House Concerts) to play a one night only fun and funky dance party at the Odd Fellows Hall in Orleans.
Friday May 18th
Cash bar provided by Cape Cod Beer.
Feel free to bring snacks if desired.
Please call 508-255-3864 to reserve a seat.
Tickets are limited to 80 people and purchased at the door for $15.
Pristine Raeign is the premier Tri-State purveyors of Soul, Funk, Jazz, Motown and the Philly Sound. This group of professional artists & their diverse sound has been building a buzz since they started playing and creating music together.
The band started in 2013 when singer/songwriter Shianne Ladale, one of the most charismatic and soulful singers out there today, met the talented time keeper Tina Young via a musician's social network online. Fueled by a mutual interest in jazz and their faith, the two started Pristine Raeign with the initial thought of marketing the group to casinos. It became clear right away that original music was where Shianne's heart was and Tina jumped on board with the idea knowing that it would take well-rounded musicians to capture the sound of the group.
The band was later joined by keyboardist/music instructor Daille Kettrell who spiced up the band's mix with her blues and jazz improvisation. The union worked and gave Pristine Raeign the unique edge that defines the band's sound. Holding down the bottom is Willie "Koot" Lemons III, who was featured in Bass Player Magazine 2016. During the past 20 years, Willie has played with numerous Top 40 groups, original dance & funk bands, and national recording artists The Delfonics and Stanley Clarke, amongst others. An added accent to the group is the soothing saxophone sounds of Michelle Danette. She's a smooth jazz gospel artist and the founder of Remnant Sounds. Her sound is distinct and relevant. Michelle's music has been described by many as "energetic", "powerful", "healing" and "forth-telling".
Pristine Raeign is so diverse that even radio DJs have a hard time categorizing them into the box of a genre. According to Mark Rodgers of 93.7 WSTW the band has an "eclectic sound that is difficult to pin down to one genre." Event photographer and magazine writer, Dan Williams noted on two separate occasions "We enjoyed two complete sets last night and wished there was a third" and "That's a smokin' band right there!" Shianne Ladale tells customers and fans everywhere "We love what we do!" The fans often respond with "It shows."
Pristine Raeign's performances bring back old memories and create new ones; head bobbin', toe tappin', finger snappin' music to fit any venue. Just imagine a band full of energy from the first note down to the last note; now that's Pristine Raeign.
Related Events