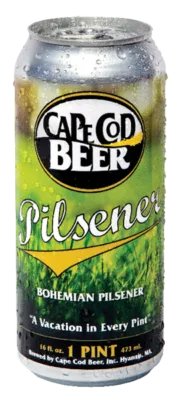 Availability: Year round
Style: Bohemian Pilsener
Description: Crisp, Clean Lager with a spicy hop.
This Bohemian Pilsener is sure to please those who are looking to enjoy a flavorful brew after a long, hard day. Despite its light color, be prepared for a ton of flavor from this single hop addition Pilsener!
Malts: Pilsner, Carapils, Caramalt Light
Hops: SAAZ 3.4%
Food Pairing: Seafood, chicken, fried food, salads, mild cheeses, light desserts, spicy foods.
Packaging (subject to availability): growlers, cans, and on draft.
ABV: 5.6%  IBUs:30 OG:12.9  
What about the spelling of this beer? Is it wrong?